OnlyFans is a paid subscription platform that allows content creators to earn money by offering exclusive content to their subscribers. To be successful on OnlyFans, it is important to have a significant number of followers who are willing to pay for your content. Here are some of the best ways to gain OnlyFans followers:
Quality Content: The most important factor in gaining followers on OnlyFans is offering high-quality content that appeals to your target audience. This can include a variety of content such as photos, videos, and written content. Consistently producing high-quality content will keep your existing followers engaged and attract new ones.

Social Media: Utilize your social media platforms to promote your OnlyFans account. Share sneak peeks of your content and interact with your followers to build a relationship with them. You can also join social media groups related to OnlyFans and engage with others in the community.

Networking: Networking is crucial in the OnlyFans community. Reach out to other content creators and collaborate with them to expand your audience and reach new followers. You can also participate in online forums and communities related to OnlyFans to interact with others in the industry and potentially gain new followers.

Offer incentives: Offer incentives to your followers such as exclusive content, discounts, or early access to new material. This will not only keep your existing followers engaged, but it will also attract new followers who are interested in the perks you offer.

Be consistent: Consistency is key when it comes to gaining and retaining followers on OnlyFans. Regularly post new content and interact with your followers to keep them engaged and interested in your account.

Utilize keywords: Utilizing keywords in your OnlyFans profile and content descriptions can help you appear in search results and attract new followers who are interested in your niche.
In conclusion, the best way to gain OnlyFans followers is to offer high-quality content, utilize social media, network with other content creators, offer incentives, be consistent, and utilize keywords in your profile and content descriptions. By following these tips, you can build a successful OnlyFans account and attract a large following.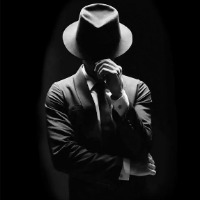 Author
Comments
No comments yet
Sign up to leave a comment!
Related Posts
Twitter for OnlyFans models - DO'S & DON'TS Using Twitter as a OnlyFans model is a great way to boost your following and drive more traffic to your page. With the right strategy and a bit of effort, you can use Twitter to increase engagement and generate more revenue from your OnlyFans account. Do #1: Create an engaging bio. Make sure you include your OnlyFans lin [...]
Only Fans: The Model's Guide to Building a Strong Fanbase Creating Content That Your Fans Will Love As an OnlyFans creator, it's important to produce content that will attract your fans and make them want to stay. To begin with, let's touch on basic tips for creating content that your fans will love: Find Your Niche: Finding your niche and being consistent in th [...]
The Key to Getting Social Media Exposure - best hacks for OnlyFans When it comes to increasing your social media exposure, it's essential to be strategic and consistent in your efforts. It's also important to create content that resonates with your target audience, providing value and engaging them in conversations. Here are some general rules for getting the most out of your [...]
Want to write an article or get interviewed?