Reddit is one of the largest online communities and can be a great platform to promote your OnlyFans account. However, it is important to follow the rules and guidelines of Reddit to ensure you do not get banned.
First, you should join relevant subreddits that are related to OnlyFans content. This way, you can reach out to a targeted audience who is interested in the content you have to offer. You can also engage with the community by commenting on posts and participating in discussions.
It is also important to follow Reddit's guidelines on self-promotion. This means you should not spam the subreddit with links to your OnlyFans account, but instead, share sneak peeks of your content in a tasteful way. This will help to build trust with the Reddit community and encourage them to check out your OnlyFans account.
Furthermore, providing value to the Reddit community is crucial. You can do this by answering questions, offering helpful information and being an active participant in the subreddit. This will help you establish yourself as a valuable member of the community and increase the likelihood of others checking out your OnlyFans account.
Using Reddit for OnlyFans promotion is possible by following these steps:
Join relevant subreddits: Join subreddits related to OnlyFans content to promote your account.

Engage with the community: Engage with the subreddit community by commenting and participating in discussions.

Follow Reddit's guidelines: Ensure you follow Reddit's guidelines on self-promotion to avoid getting banned.

Share sneak peeks: Share sneak peeks of your OnlyFans content in a tasteful way that follows Reddit's guidelines.

Provide value: Offer value to the Reddit community by participating in discussions and offering helpful information.
Note: Be cautious as Reddit has strict rules against explicit content and any violations could result in a ban.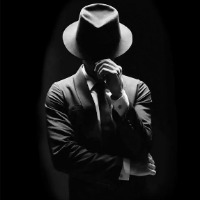 Author
Comments
No comments yet
Sign up to leave a comment!
Related Posts
Twitter for OnlyFans models - DO'S & DON'TS Using Twitter as a OnlyFans model is a great way to boost your following and drive more traffic to your page. With the right strategy and a bit of effort, you can use Twitter to increase engagement and generate more revenue from your OnlyFans account. Do #1: Create an engaging bio. Make sure you include your OnlyFans lin [...]
Only Fans: The Model's Guide to Building a Strong Fanbase Creating Content That Your Fans Will Love As an OnlyFans creator, it's important to produce content that will attract your fans and make them want to stay. To begin with, let's touch on basic tips for creating content that your fans will love: Find Your Niche: Finding your niche and being consistent in th [...]
The Key to Getting Social Media Exposure - best hacks for OnlyFans When it comes to increasing your social media exposure, it's essential to be strategic and consistent in your efforts. It's also important to create content that resonates with your target audience, providing value and engaging them in conversations. Here are some general rules for getting the most out of your [...]
Want to write an article or get interviewed?